TAKE THE WORD OF OUR CUSTOMERS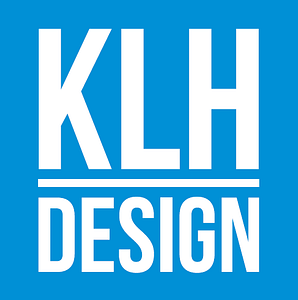 I like to maintain friendly relationships with my clients but I often feel uncomfortable asking for outstanding payments more than twice in case those friendships are upset. 

When some were not paying for months or even years, I asked Philip Elliott Associates to help. Like me, Philip is friendly and chatty while taking business seriously.  

I sent him all of my unpaid invoices from over the years and, within a week, two clients paid me, apologising for being late with their payments. 

Clients tend to pay within a week of being contacted, which is great. Amazingly, one actually asked me to draw up some more architectural drawings for them while reporting that Philip Elliott Associates were 'ruthless' – in a kind and friendly way, of course! 

I've recommended Philip Elliott Associates to my structural engineer as I am very impressed with them. 
One of our clients was using a logo and website we designed and built for their business but was refusing to settle final invoices and was not responding to our communication with them.  

We instructed Philip Elliott Associates to step in to help us recover amounts outstanding.  

Philip's honest approach and Robyn's legal experience and expertise is extraordinary. They will change your perception of debt recovery. 

The company really cares about your case, leaving no stone unturned, and I found their costs very affordable for a small business.  

I would highly recommend Philip Elliott Associates; they are trustworthy and a delight to work with and I felt able to reach out to them for advice every step of the way which led to a very positive ending. 
Philip and Robyn are very focused and good at demystifying things. They explain what they think needs to be done and how they propose to do it, then they get on with making the phone calls, writing the letters or emails or arranging to meet your clients face to face.

They also communicate well and regularly. They mediated between me and a client who hadn't paid and they kept me in the loop at every stage.

Philip has been a good source of support in other ways, helping to point me in the direction of other help, such as financial adviser or useful business contacts like architects. He has a great network and is always happy to share it with you!
A client was paying us on a monthly basis for a website we created for them when payments suddenly stopped with two or three instalments to go.  

We received no replies to our messages and emails so we reached out to Philip Elliott Associates who helped us track down the individual responsible for the payments. 

We were impressed by the company's knowledge of the law and ability to help us keep the costs low when it came to passing these over to the client who hadn't paid us. 

Philip Elliott Associates are friendly and honest and they work hard to find a solution on behalf of both us and the person in debt. 
We have enjoyed a close working relationship with Philip Elliott Associates for many years; as our business has grown, we have asked them to take on more and more work for us.

They have successfully settled disputes with clients, chased overdue invoices and looked after our IP and brand.

They were particularly helpful in mitigating potential risk by arranging a title of ownership when a construction company client went into administration leaving £20,000 worth of our materials on site.

Philip Elliott Associates are quick to act and have a genial approach as well as a deep knowledge of the law, enabling them to handle tricky clients on our behalf with deftness and a very personal hands-on approach.

They have an intimate understanding of our business and  our needs. I never hesitate to recommend Philip Elliott Associates to others as they are everything you need in a business partner.
I have been working with Philip Elliott Associates for five years on behalf of a number of organisations of all shapes and sizes. We are currently collaborating on a project for a business I am working with where Philip's expertise and experience is proving invaluable as it is not available internally within the company.

The company is very easy to deal with and the speed of their responses has always been most impressive. Likewise, their flexibility means that organisations of any size or at any stage of development would benefit from their help.
Philip Elliott Associates was recommended to us by someone who had worked with them before.

We needed professional help to recover a debt after a company which owed us money had ceased to exist and their responsibilities had been assumed by a new owner.

With Philip's help, we recovered all of the money we were owed and have also formed a good working relationship with the new company.

Philip Elliott Associates offered an excellent quality of service and we would certainly use them again in similar circumstances.

We were particularly impressed by Philip's personal and pragmatic approach. His responses were swift and he carried out everything he promised, professionally and on time.

I would definitely recommend Philip Elliott Associates to others without hesitation!
Philip has helped us to resolve a number of specific, long-standing, credit control issues and has secured payments from at least four companies that we had almost given up.

He provides regular updates and is clearly commercial and persistent in his approach; by recovering interest and late payment fees from clients, where appropriate, his costs are effectively covered.
I have known Philip for many years and known his company since inception. In my opinion they are the best and most knowledgable people in their field and work extremely professionally and ethically.

I have no hesitation whatsoever in recommending their services at the highest level.
Philip Elliott and Associates are "our go to people" for resolving problems for our clients.

As a long established accountancy practice we are finding clients like our hands on support, guidance and advice. Many of our clients are long-standing of many years and we are often the first call when they have worries about there business.

Philip Elliott and Associates have helped a client recovery substantial monies from Italy, had a debt written off and assisted a client whose customer has gone into liquidation.

Their service is first-class and we continue to refer clients as they find us solutions in a positive way.
We had a tricky debt case involving a patent attorney in the US which Philip Elliott Associates resolved for us after it had lasted for months.

The attorney concerned worked mainly with one big client so, indirectly, we were working with them, too. We had worked well with the attorney for some years and although we sometimes had to wait for payment, there had never been a delay that was serious enough to worry us.

When circumstances changed and the big client decided to move its account to another attorney, outstanding payments for work we had done seemed to disappear into a black hole. Neither the patent attorney nor the big company would take responsibility, despite repeated phone calls and emails, leaving us some $40,000 out of pocket – which I was definitely noticing the lack of!
Philip took on the case and, after speaking to the various parties, eventually retrieved the money from the company.

There was a further complication because, despite our asking for them to pay us in dollars, they sent a payment to our dollar account in Sterling, which meant that we lost two lots of exchange rate charges, amounting to quite a lot of money.

Philip chased that for us as well and persuaded the company to pay half of the lost amount, so we came out of it with a very satisfactory outcome. We got our money and our relationship with the company and the attorney remains good.

Had Philip not taken on the case, I would have had to keep chasing the individuals concerned which would have taken up a lot of my time for which I would not have got paid. So it was well worth paying Philip to take it off my hands.

Philip understood what was required so was able to act quickly and, significantly for me, he understood the sensitivities involved and that, while the money was important, we also wanted to preserve our long-term relationships with the clients.

I would definitely recommend Philip Elliott Associates to anyone facing a similar business problem.
I have worked with Philip Elliott Associates for about two years, using their debt recovery services as a bursar in the independent school sector.

What I like about them is they are interested in the longer term relationship, not the quick win.

Robyn, the firm's paralegal, is outstanding: she is effective, polite, efficient, with a good sense of humour and she takes an appropriately robust approach to debtors.

For example, there was a case in which a family owed us several thousand pounds and we had been promised it for some time. The debt had built up over a period and the child left the school without the balance being paid.

Robyn and I discussed the case at length. She did some due diligence and her tenacity enabled us ultimately, after many hurdles, to recover all the sums due to the school, including our costs.

She's not a 'typical debt collector' going headlong into a case and sometimes hitting the wrong notes. She will come back to me seek to persuade me when there is no purpose in us continuing if the position legally is one of x, y or z. But it's her personality and her approach, allied to that qualification, that singles her out to my mind. There are plenty who have her qualifications but they do not have her approach or her temperament and tenacity.

She will also challenge me. It's very easy to get very close to a situation, such that you don't see the wood for the trees but I've been impressed by the way that she will challenge me with the aim of getting a good solution – one that might not involve the firm getting additional fees but it will probably bring about the most satisfactory outcome for the client.
I've worked with Philip Elliott Associates since 2012. They handle legal issues and debt collection for our business and give me advice and leads on who to contact for other support. As soon as there's a problem, say, if one of our customers moves to a new supplier and doesn't pay their outstanding bill with us, I pick up the phone to Philip and he sorts it out. In fact, whenever there's a problem I ring Philip!

The service feels very personal. Phillip and Robyn are very friendly and they genuinely care about our business, as if they were part of the company.
I've known Philip for seven years and we've used the services a lot. In particular, it's useful to have someone mediate between us and our customers when there is a debt outstanding and Philip does that fantastically well.

What I really like about both Philip and Robyn, and why I recommend them to others, is that they are down-to-earth and straightforward. It's not like dealing with a faceless call centre or bland office type. In this industry, you get a lot of people who only talk the talk but Philip and Robyn take time to understand whatever the problem is and to come up with the right solution for you.